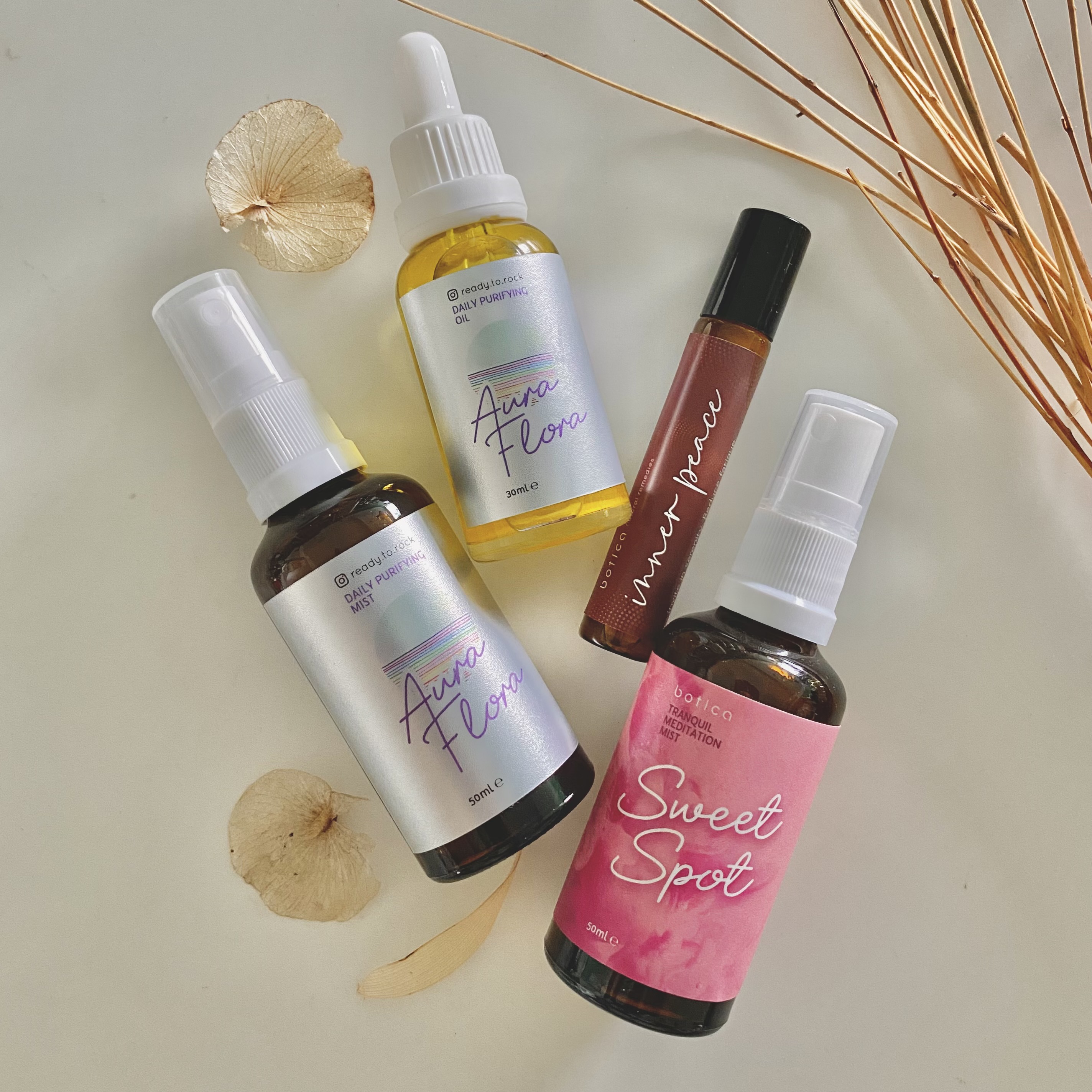 Botica natural remedies & Ready to Rock (its sister brand) is a local mindfulness company dedicated to formulating products & curating crystals to help share uplifting energy & emotional well-being with the community. All aromatherapy blends are formulated by a certified aromatherapist, combining a unique mix of the natural therapeutic benefits of the plant oils while infusing the energy of healing crystals to amplify their intended effects. Experience the healing magic of Mother Nature in your daily life.
SHOP NOW
It is here!

Thank you so much Ben it looks and smells amazing!! Honestly been admiring your shop for a while cause I've never seen others combine aromatherapy with crystals, and you really just stand out from the rest. So happy to finally receive a package from you! Really appreciate what you're doing for others with your profession.

My whole meditation space is filled with good vibes.

I've received the item safely. Everything is beautiful. I have to say, the smudge spray is something else. Sometimes I even spray it on myself because the fragrance is unbelievably calming & grounding. Thank you for making such life saving products!

The Aura Flora mist does smell like unicorns!

Feeling the positive vibes all day. When I feel out of tune within myself I always use your Aura oil. It helps calm my nerves.

My skin is getting brighter and softer :)

I've been using your Damask Rose hydrosol for only three or four days. It really moisturises my skin. I can actually see the effect from the 2nd day onwards. My mum actually came and used the hydrosol too! Btw, I am so grateful to have bought your products. Thank you for making such good products they work really well.